Steal from scaffolding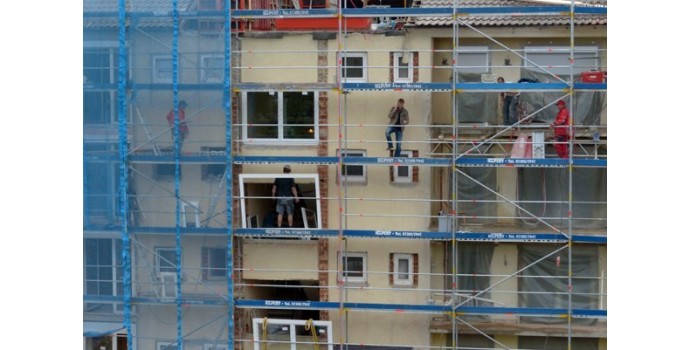 Thefts on floors accessed by scaffolding
Stop a scaffolding erector for 14 robberies in apartments in Barcelona
The man, aged 19 and several similar background, and bare especially in the neighborhood of Poble Sec, Raval and La Ribera and Ciutat Vella.
The Autonomous Police have arrested a youth for allegedly stealing over 14 floors of Barcelona using their knowledge in the assembly of scaffolding. The man, aged 19 and several similar backgrounds, especially stealing in the neighborhood of Poble Sec, but also in the Raval and La Ribera, Ciutat Vella.
Catalan police said Luis Antonio CL may have committed their robberies, at least 14, between February 20 and March 10. The thief had worked as an editor of scaffolds and used these structures to reach the floors of buildings in rehabilitation and force a window to take money, jewelry and electronics.
The suspect did during the day, so he was surprised more than once in the interior of houses, terraces or balconies. However, posing as operator of rehabilitation and not raise suspicion among neighbors and among the other workers. However, later, many of these witnesses have been recognized.
In blocks where there was no scaffolding, the thief took advantage of balconies or down the pipes to front.
Resell for money or drugs
Finally, on Tuesday, the young, of Spanish nationality and resident of Barcelona, was arrested. In addition to registering your home, inspected the Autonomous another floor, located in the neighborhood of Poble Sec, where he stored all the stolen objects, which resold in exchange for money or drugs.
From there they have recovered many mobile phones, laptops, cameras, watches, PDAs, MP3 players and DVDs, TVs, game consoles and jewelry. After analyzing all the objects, they may be returned to their owners and even the young could be attributed more robberies.
It could also stop other people working with him and help in the resale of objects. The detainee went to court yesterday and was remanded in custody.